Published: 23. 6. 2013 Category: Hamradio station OK2MNM

Superscan 2001 documentation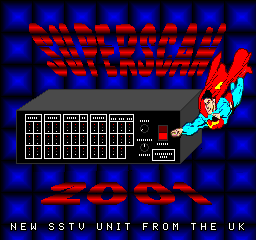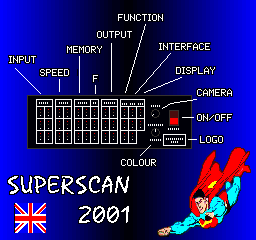 SUPERSCAN 2001 is a Slow scan Television (SSTV) converter and image processor.
It transmits or receives high quality still colour images over any voice grade communication link such as radio or telephone lines.
The system captures colour or monochrome images from a suitable video camera, it is also capable of storing and retrieving to and from a standard audio cassette recorder or a suitable host computer where image processing is possible.
The system is built around a microprocessor with large memory support that gives it unique flexibility as a self contained system. All current SSTV transmission modes are accommodated by use of specially developed state of the art software.
It will digitise an image from a camera instantly, in PAL or NTSC. Transmission of a monochrome picture is possible within 8 seconds and a colour picture from 12 seconds to 4 minutes depending on the resolution and mode selected.
The SUPERSCAN 2001 is operated three ways, by the front panel, by a mouse via the integral mouse interface or by an external computer such as an IBM PC or compatibles with a suitable interface card .This allows the use of commercially available software programs such as GEST and HIRES for video processing.
This system is primarily designed for radio amateurs but it could be used in many other applications such as security or medical systems, distant visual contact for social occasions or in any other situation where a good quality colour picture is needed at the time.
The minimum system required to establish a visual contact between two points is a SUPERSCAN 2001, a video camera, a colour monitor at each end and a voice grade communication link.
Manuals
Schematic in highres